(เต็มแล้วจ้า) Oceanside Store
Grocery Store YORK , ME
Job Description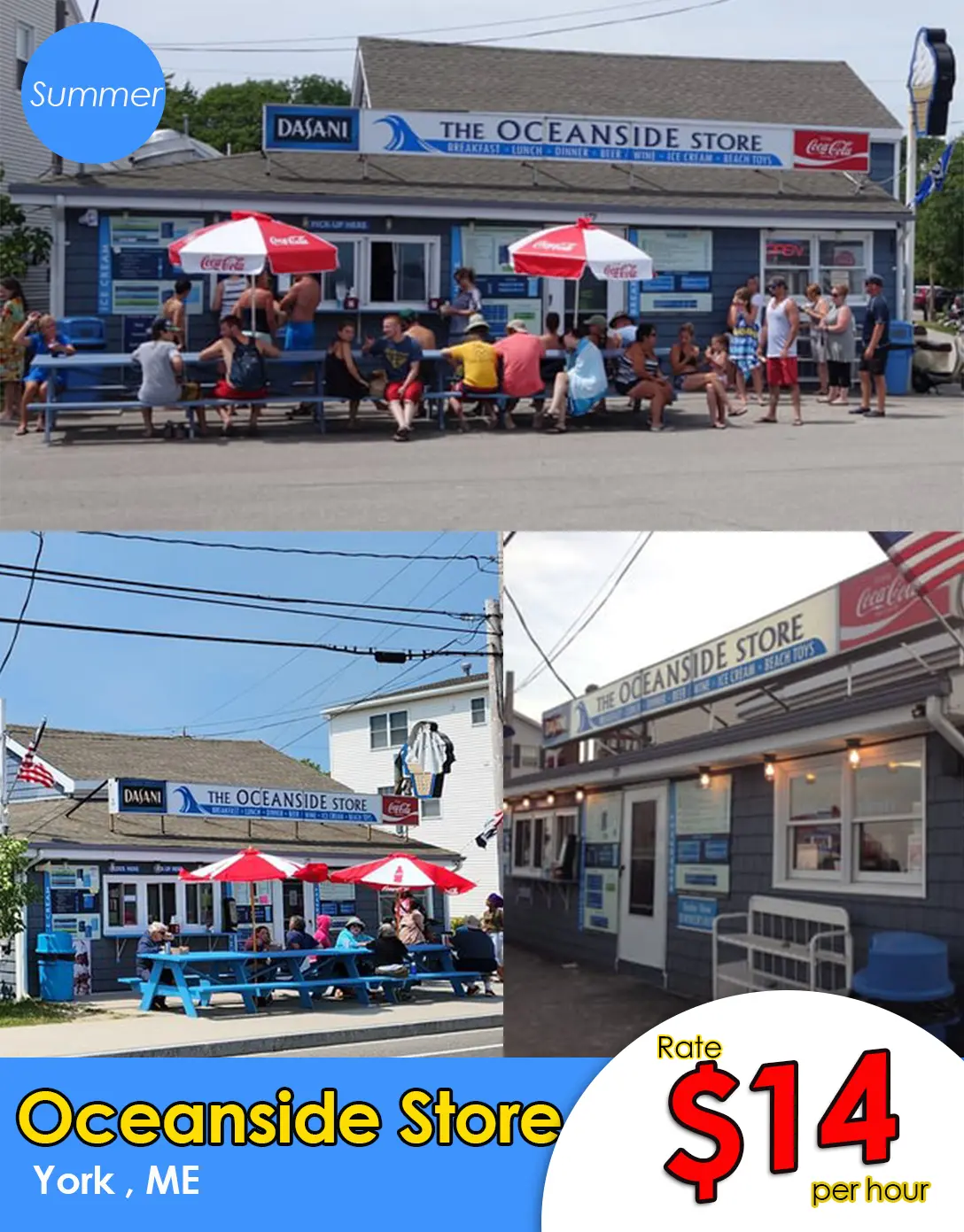 Cashier/Ice Cream Server : This position involves cashiering in a take out restaurant and convenience store located on the beach in York, ME. This location serves breakfast, lunch, and dinner. Duties include but are not limited to; taking orders, operating a register, serving beverages and ice cream to customers. Additionally, you will be required to clean, organize and price retail items in a high volume, fast paced store. Involves opening and closing duties. Candidate should be reliable, possess good communication skills, be highly motivated, friendly, take pride in their work, be able to work with others and have fun. Teamwork!
Position
Cashier/Ice Cream Server Early Arrival (1 F)
Cashier/Ice Cream Server (1 F)
Location
York , ME
Rate
$14.00 per hour
Start Date
Early 16 May 2024 – 31 May 2024
18 May 2024 – 15 Jun 2024
End Date
Arrival 3 Sep 2024 – 7 Sep 2024
7 Sep 2024
English level
Upper Intermediate – Advanced
Housing
Housing costs $90 weekly per person (Employer)
Deposit Amount : $100 (On Arrival)
Transportation to work
Walking distance. Bikes may be available for use for $40 for sue during the entire season.
** งานนี้ไม่ต้องชำระค่า Premium Job ใดๆทั้งสิ้นนะคะ และข้อมูลของงานดังกล่าว นายจ้างหรือองค์กรแลกเปลี่ยน USA อาจมีการเปลี่ยนแปลงได้ในภายหลัง โดยขึ้นอยู่กับปัจจัยในด้านธุรกิจของนายจ้างนะคะ โดยบริษัทฯ ไม่สามารถควบคุมการเปลี่ยนแปลงใดๆได้ค่ะ หากมีการเปลี่ยนแปลงใดๆเกิดขึ้นทางพี่ทีมงานจะรีบแจ้งข้อมูลอัพเดตให้ทันทีค่ะ 🙂 C
Related Jobs