Paul Bunyan's Cook Shanty
WISC DELLS, WI
Job Description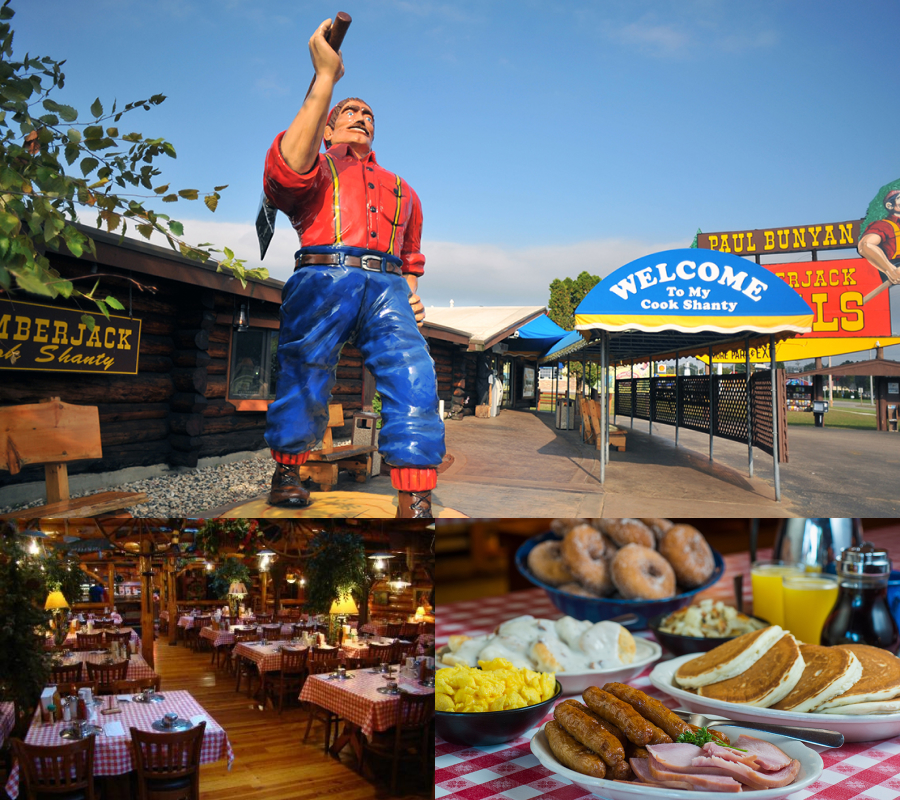 Retail Sales/Gift Shop: Demonstrate a high level of customer service. Have an Excellent level of English. Be able to answer questions, answer phones, and take proper messages. Wrap items and/or placing items in bags for guests. Greet all guests as they enter the store in a timely manner. Assist or advise guests on their purchases, etc.
Dining Room Assistant: Clear dirty dishes off the tables into proper bins in a three-tiered bus cart and wipe table down. Set tables properly by placing settings in correct arrangement after thorough cleaning, as trained. Sweep floors and pick up any mess on the floor. Stock bus carts with clean dishes, etc.
Kitchen Prep-Cook: Responsible for getting food preparation areas stocked and set-up. At the end of the day they are responsible for cleaning up food preparation areas and properly storing unused food items, etc.
Dishwasher: Responsible for unloading the dishes and cutlery brought to them by bussers and loading them into dish trays. All dishes as well as trays that hold the dishes are then placed into the commercial washers and blasted with hot soapy water, etc.
Bakery: Bakers should be able to lift at least 50 pounds, and be physically fit to stand for at least 7 hours. Bakery employees will be expected to learn and know how to use the imperial measuring system. Bakery employees are required to perform various food related tasks, etc.
Position
Gift Shop Associate, Dining Room Assistant, Kitchen Prep Cook, Dishwasher, Bakery (6-10 M/F)
Location
WISC DELLS, WI
Rate
Gift Shop Associate, Dining Room Assistant, Kitchen Prep Cook, Dishwasher, Bakery – $10.00 per hour  **$10-12 per hour. Wage will vary based on position.
Hours
32-40 hours per week
Start Date
15 May – 30 Jun
End Date
15 Aug – 7 Sep
English level
Advanced
Housing
$95.00 per week (Employer)
**Deposit  $350 (Upon arrival)
Transportation to work
Students can walk or ride a bike.
** งานนี้ไม่ต้องชำระค่า Premium Job ใดๆทั้งสิ้นนะคะ ในการตอบรับน้องๆเข้าทำงานจะขึ้นอยู่กับคุณสมบัติของน้องๆในแต่ละบุคคล โดยนายจ้าง / องค์กรแลกเปลี่ยนจะเป็นผู้พิจารณาเรซูเม่หรือการสัมภาษณ์ทาง Online กับน้องๆตามตารางสัมภาษณ์ของนายจ้าง หรือองค์กรในแต่ละงานค่ะ 🙂
Related Jobs