🆕 Quality Inn Post Falls
Hotel Post Falls , ID
Job Description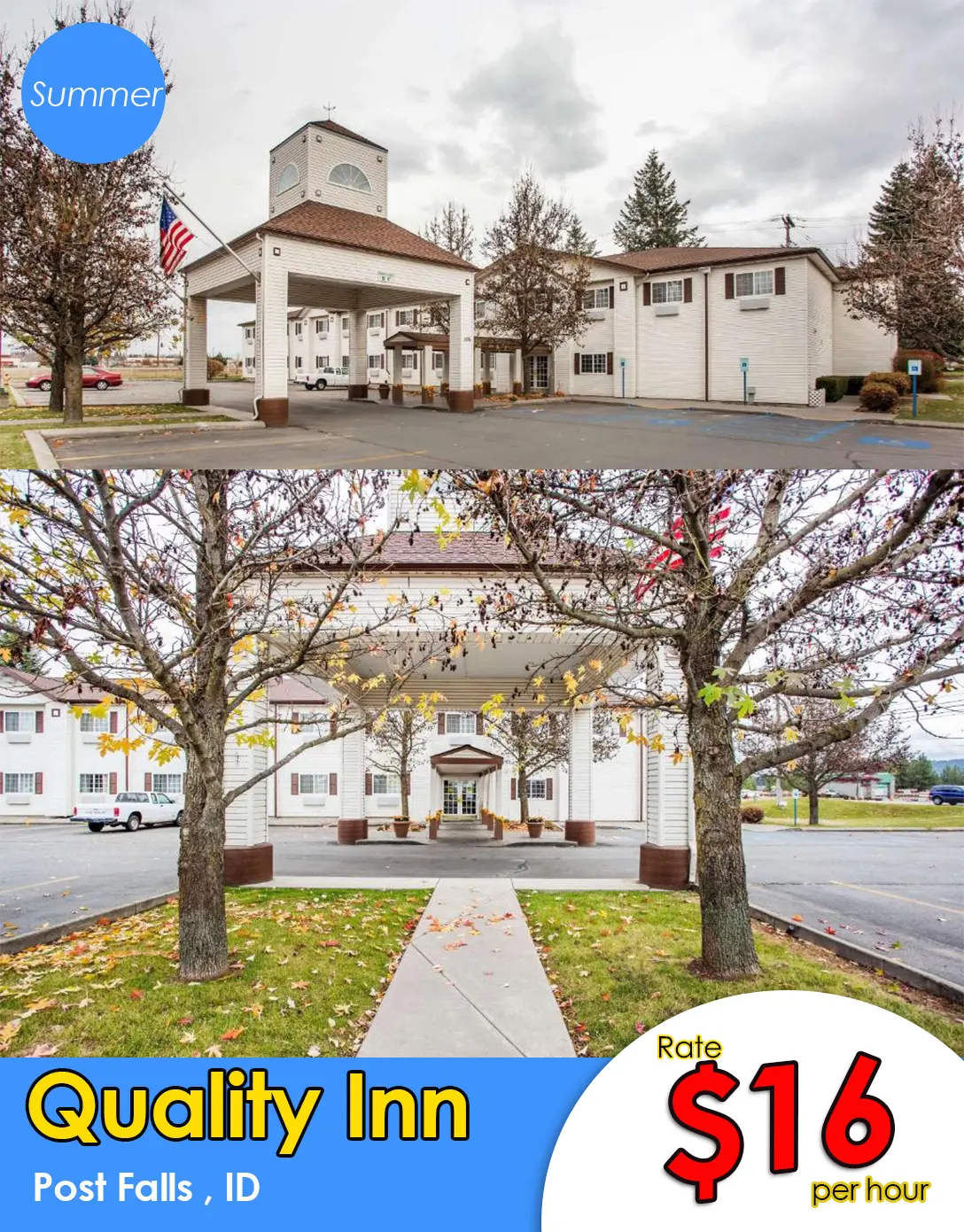 Front Desk, Housekeeping : This position will include housekeeping as well as working the front desk. It depends on the business needs for how often you will be at each station.
Front Desk : Advanced computer skills & fluent English. Will greet guests, register and assign guests to hotel rooms, establish the method of payment and verify credit; understand US currency credit card charges, and ensure they have a good experience checking in. You will
also handle the phone, make and confirm reservations, compute bills, and collect payments. Respond to guest requests in a timely manner, receive and resolve complaints with understanding and compassion, in a friendly and helpful way, and elevate to supervisor if necessary. Must be very customer service oriented. Ensure overall guest satisfaction. Must handle guest complaints with understanding & compassion, in a friendly & helpful way. Must be very customer service oriented.
Housekeeping is responsible for maintaining the cleanliness of the guest rooms assigned. Must have a great attitude, be friendly and helpful, smile at guests and coworkers, and be willing to work very hard cleaning rooms & common areas, and grounds as assigned to you.
This includes the mirror, toilet and tub/showers, floor, and wiping down walls in the bathrooms. Also, changing linens, laundry, dusting, vacuuming, cleaning mirrors, windows, furniture, & emptying trash. Very physically demanding. Be prepared to stand, bend, kneel, lift, and push a 50lb/23kg cart all day. Additionally, inspect rooms for repairs and fixtures that aren't working correctly. Restock guest rooms with linens, bathroom supplies, etc, and restock the supply cart and linen closets as needed. Clean and vacuum public areas, including restrooms, and empty trash. Other duties are assigned as needed. Requires attention to detail, punctuality, and a great service attitude & team spirit. Please do not apply if you are sensitive to chemicals or lotions or have physical limitations that would keep you from doing your job. You may be asked to assist in other departments such as laundry as well. You may be asked to work at our sister property, Ramada Inn, in Spokane Valley. The employer will provide transportation should you have shifts at this other property.
Housekeeping work is one of the hardest jobs and is fast-paced. You must be in great physical condition and not have any allergies to cleaning chemicals, lotions, or other sensitivities that could prevent you from doing your job or any physical limitations.
Must be dependable, hard-working, friendly, trustworthy, and honest. Positions require attention to detail, punctuality, and a great service attitude & team spirit. Flexible to help in other positions as requested. Additional tasks as requested by management. You will be working all weekends (Friday, Saturday, and Sunday), all holidays, and evening shifts. You may not work the same shifts as your friends. Nor will you have the same days off as your friends. No job, or hours at a job, can be 100% guaranteed. Regardless of what your work
contract states, there is always a possibility that you will work more or fewer hours. Some days will be slower than others.
Position
Front Desk, Housekeeping (2 F) 🟢 ว่าง 1F ตำแหน่ง
Location
Post Falls , ID
Rate
$16.00 per hour
Start Date
15 May 2024 – 15 Jun 2024
End Date
30 Aug 2024 – 7 Sep 2024
English level
Upper Intermediate – Advanced
Housing
$90 per week, per person. can be deducted from paycheck. (Employer)
Deposit amount : $250.00 (Upon arrival)
Transportation to work
Participants will be staying in the motel, and able to walk to work.
** งานนี้ไม่ต้องชำระค่า Premium Job ใดๆทั้งสิ้นนะคะ และข้อมูลของงานดังกล่าว นายจ้างหรือองค์กรแลกเปลี่ยน USA อาจมีการเปลี่ยนแปลงได้ในภายหลัง โดยขึ้นอยู่กับปัจจัยในด้านธุรกิจของนายจ้างนะคะ โดยบริษัทฯ ไม่สามารถควบคุมการเปลี่ยนแปลงใดๆได้ค่ะ หากมีการเปลี่ยนแปลงใดๆเกิดขึ้นทางพี่ทีมงานจะรีบแจ้งข้อมูลอัพเดตให้ทันทีค่ะ 🙂 C
Related Jobs