🆕 Recreation Multiple locations in Virginia, Maryland & Delaware
Maryland & Delaware
Job Description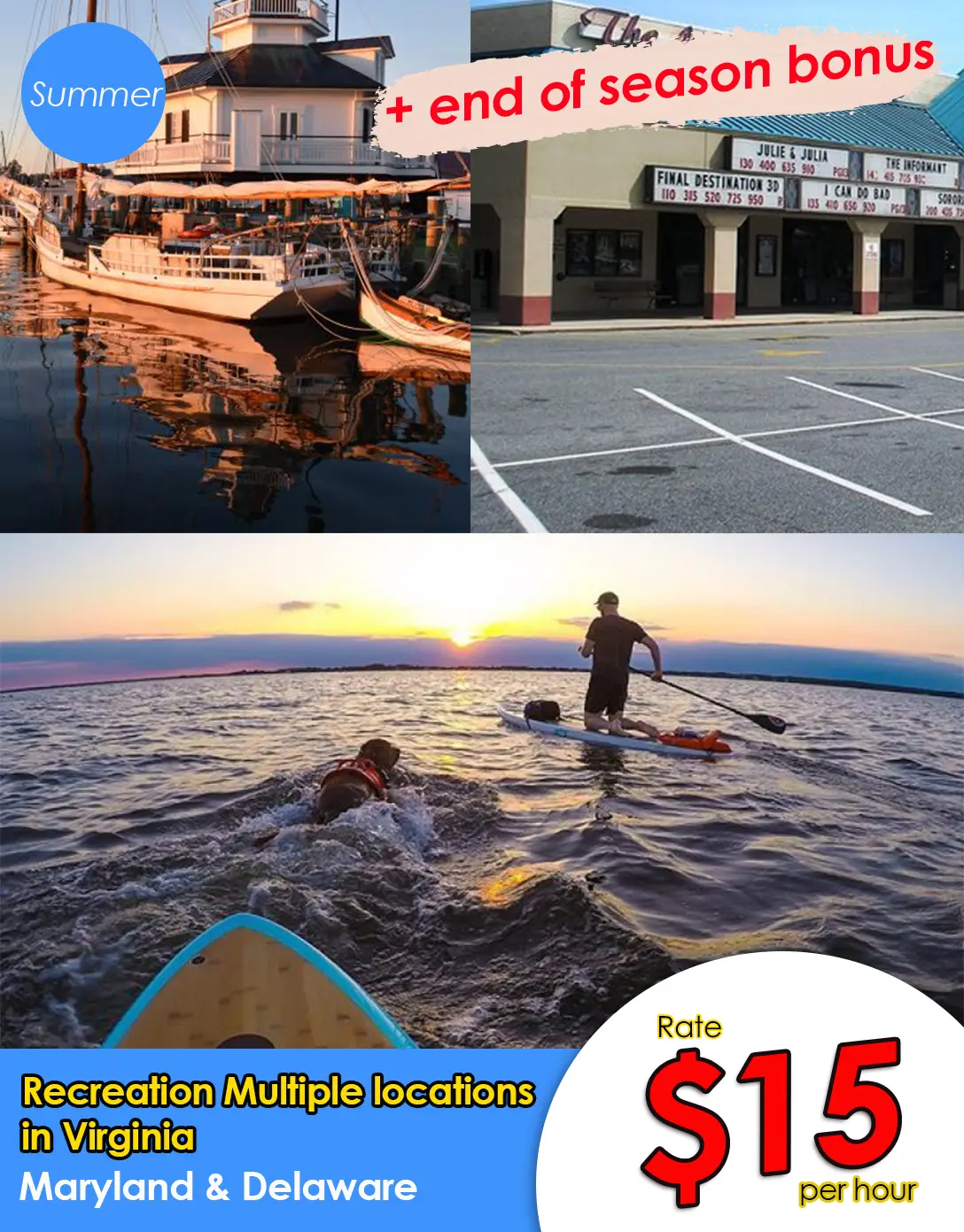 Lifeguard (MD/VA/DE) : Ensure the safety and cleanliness of assigned pool facility Must attend and pass training. Must be
able to swim 100 meters and tread water for 1 minute without using arms.
Position
Lifeguard (MD/VA/DE) (3 M/F)
Location
Virginia, Maryland & Delaware (Washington D.C. area), District Of Columbia
Rate
$15 per hour + end of season bonus
Hours
32-40 hours per week
Start Date
20 May 2024 – 5 Jun 2024
End Date
2 Sep 2024
English level
Upper Intermediate – Advanced
Housing
Rent is $125-165 per week, plus $25 per week for utilities. There is a $195 deposit due upon arrival.
Transportation to work
There is usually bus transportation available.
** งานนี้ไม่ต้องชำระค่า Premium Job ใดๆทั้งสิ้นนะคะ และข้อมูลของงานดังกล่าว นายจ้างหรือองค์กรแลกเปลี่ยน USA อาจมีการเปลี่ยนแปลงได้ในภายหลัง โดยขึ้นอยู่กับปัจจัยในด้านธุรกิจของนายจ้างนะคะ โดยบริษัทฯ ไม่สามารถควบคุมการเปลี่ยนแปลงใดๆได้ค่ะ หากมีการเปลี่ยนแปลงใดๆเกิดขึ้นทางพี่ทีมงานจะรีบแจ้งข้อมูลอัพเดตให้ทันทีค่ะ 🙂 CE
Related Jobs