(เต็มแล้วจ้า) Redwoods In Yosemite
Wawona , CA
Job Description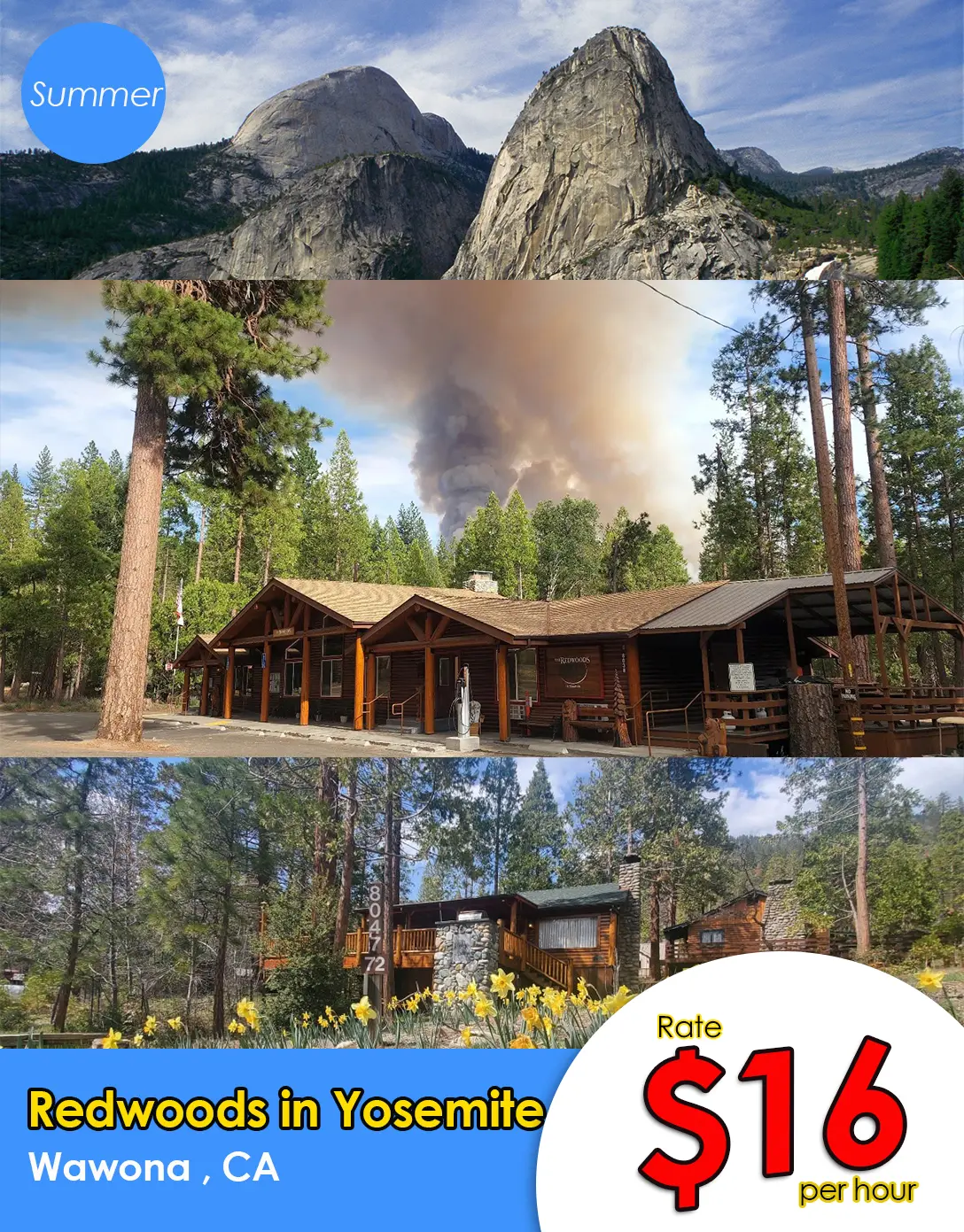 Housekeeping : Clean rental properties, which include bathrooms, such as toilets and showers, changing linens, laundry, dusting, vacuuming, and emptying trash. You will need to clean the kitchen, living areas, bedrooms, and deck area including barbecues. Standing for long periods, bending, lifting up to 20lbs/9kg, climbing stairs. Need workers with great attitudes and team spirit. Please do not apply if you are sensitive to any kind of chemicals or lotions or have physical limitations that would keep you from doing your job (like lifting mattresses to change bedding). Housekeeping experience is preferred but not necessary. If you are not 21 or older you are illegal to drink in America. If you drink in the student housing or on the grounds and are underage you will be fired and removed from the property. There will be one off-site event in June, July, or August. The cost is approx. $50 per student. The employer may have 2 shifts available. One is a day shift and the other is from 4 pm to about midnight. The employer will schedule who works the shift and may rotate the schedules periodically.
This is located at the entrance of Yosemite Nat'l Park. No big cities or nightlife. Please do not apply if you do not like this type of area. It can also get very hot during the summer. Do not apply if you like to party, are not responsible, or are not very mature. Employer will not tolerate students drinking. Inside a National forest, you will be exposed to insects, bugs, rodents, and wildlife. Do not accept this job if you can't handle spiders or a bug that got into your cabin.
Must be mature, dependable, hard-working, friendly, and a very trustworthy and honest individual. Positions require attention to detail, punctuality, and a great service attitude & team spirit. Flexible to help in other positions as requested. Additional tasks as requested by management. You will be working all weekends (Friday, Saturday, and Sunday), all holidays, and evening shifts. You may not work the same shifts as your friends. Nor will you have the same days off as your friends. No job, or hours at a job, can be 100% guaranteed. Regardless of what your work contract states, there is always a possibility that you will work more or fewer hours. Some days will be slower than others.
Position
Housekeeping (5 F)
Location
Wawona , CA
Rate
16.00 per hour
Hours
32-40 hours per week
Start Date
7 May 2024 – 10 Jun 2024
End Date
20 Aug 2024 – 7 Sep 2024
English level
Upper Intermediate – Advanced
Housing
$200/month per student (Employer) 
**Deposit $200.00 (On arrival)
Transportation to work
Walking
** งานนี้ไม่ต้องชำระค่า Premium Job ใดๆทั้งสิ้นนะคะ และข้อมูลของงานดังกล่าว นายจ้างหรือองค์กรแลกเปลี่ยน USA อาจมีการเปลี่ยนแปลงได้ในภายหลัง โดยขึ้นอยู่กับปัจจัยในด้านธุรกิจของนายจ้างนะคะ โดยบริษัทฯ ไม่สามารถควบคุมการเปลี่ยนแปลงใดๆได้ค่ะ หากมีการเปลี่ยนแปลงใดๆเกิดขึ้นทางพี่ทีมงานจะรีบแจ้งข้อมูลอัพเดตให้ทันทีค่ะ 🙂 C
Related Jobs