(เต็มแล้วจ้า) Soul Community and Planet
Colorado Springs , CO Hotel
Job Description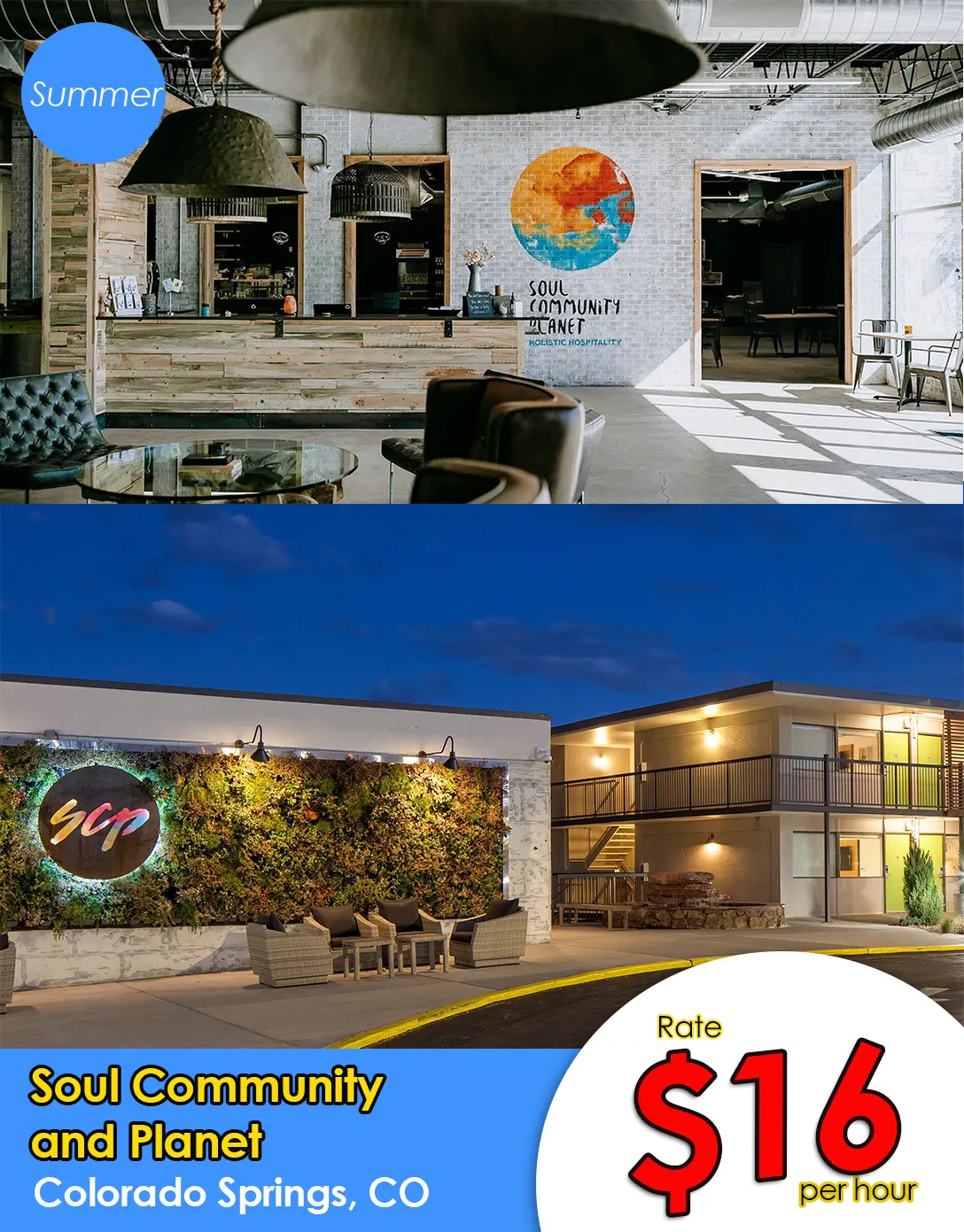 Room Attendant : The primary responsibilities of the Room Attendant position are guaranteeing cleanliness, supplying room amenities, and ensuring the comfort of all guest room accommodations. Participant will clean and service assigned rooms or areas in a timely and organized manner according to hotel standards, service sequence, and inspection checklists to meet or exceed guest expectations. Position duties will include, but are not limited to making beds, dusting, vacuuming, sweeping, cleaning with chemicals, and sanitizing the bathrooms, sinks, toilets, and showers. Participants will be responsible for removing trash, dirty linens, and laundry bags and organizing promotional materials. Participants will also need to maintain their inventory of supplies, ensure that all materials and equipment are ready for service, and be able to answer questions from guests to ensure their satisfaction. Additional responsibilities may be assigned by supervisor. Participants must be comfortable using cleaning chemicals.
Position
Room Attendant ( 2F) ❌ (เต็มแล้วจ้า)
Room Attendant (1M )
**Male
Start 1 Jun 2024 – 15 Jun 2024
End 5 Sep 2024 – 7 Sep 2024
Location
Colorado Springs, CO
Rate
$16.00 per hour
Hours
32-40 hours per week
Start Date
15 May 2024 – 15 Jun 2024
End Date
25 Aug 2024 – 7 Sep 2024
English level
Upper Intermediate – Advanced
Housing
$0 (On site)
Deposit Amount $0
**Participants will live in dormitory style rooms at the SCP hotel. Each room will house up to 6 participants. There is one shared bathroom for each bedroom. Rooms will have large lockers available for participants to store their things. Participants will have access to kitchen facilities which they will share with hotel guests. Kitchen area has microwaves, a toaster oven, and a convection oven available. There is no traditional stovetop available. Participants will be able to use the community lobby area with TVs, a gym, a co-working space, and a pool. A cleaning fee of up to $250 per person will be determined by housing manager and deducted from participant's final paycheck.
Transportation to work
Walk
** งานนี้ไม่ต้องชำระค่า Premium Job ใดๆทั้งสิ้นนะคะ และข้อมูลของงานดังกล่าว นายจ้างหรือองค์กรแลกเปลี่ยน USA อาจมีการเปลี่ยนแปลงได้ในภายหลัง โดยขึ้นอยู่กับปัจจัยในด้านธุรกิจของนายจ้างนะคะ โดยบริษัทฯ ไม่สามารถควบคุมการเปลี่ยนแปลงใดๆได้ค่ะ หากมีการเปลี่ยนแปลงใดๆเกิดขึ้นทางพี่ทีมงานจะรีบแจ้งข้อมูลอัพเดตให้ทันทีค่ะ 🙂 S
Related Jobs