🆕 Story Land. Theme Park
Glen , NH
Job Description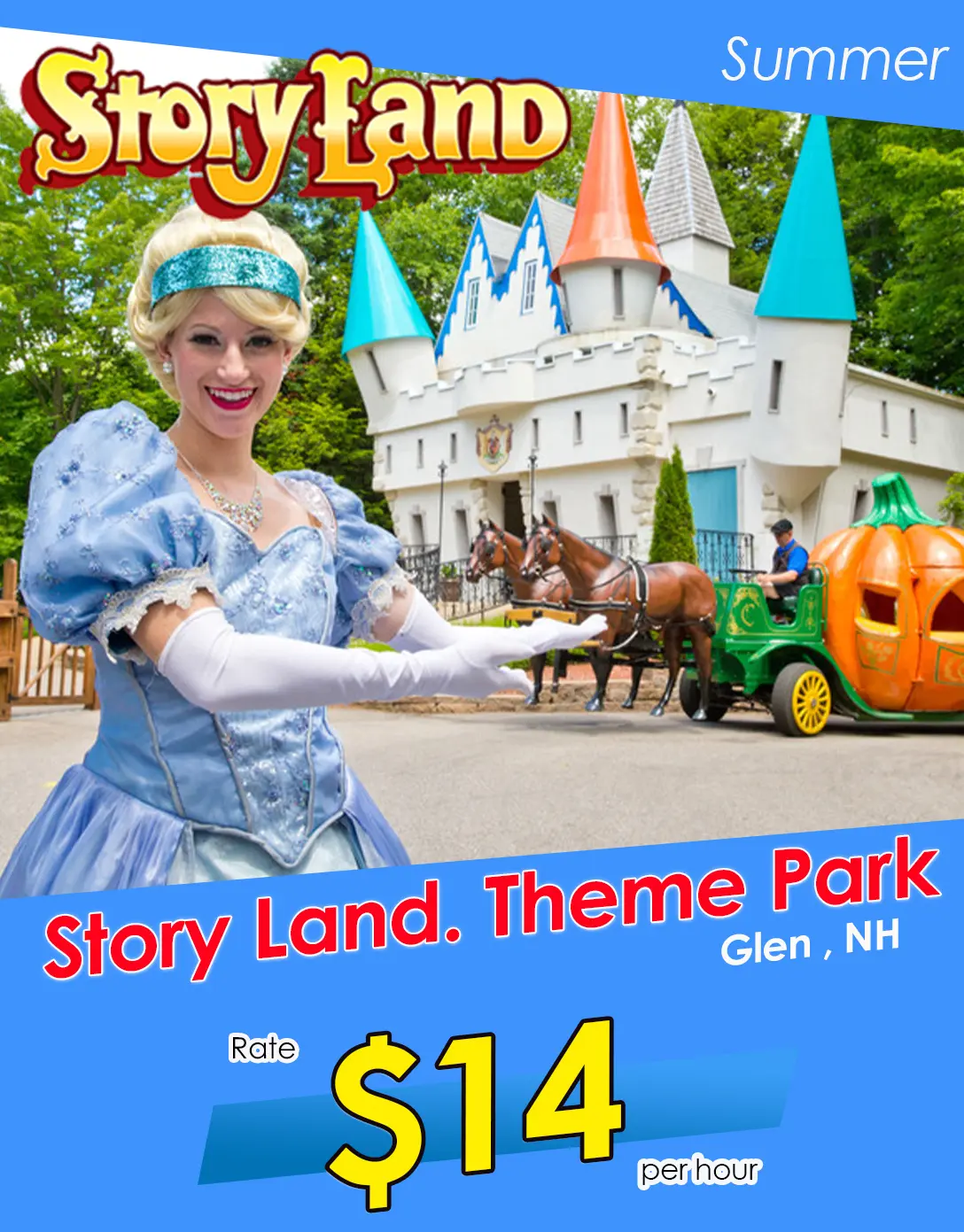 Food and Beverage/Cook :Food and Beverage/Cook duties include but are not limited to overall kitchen sanitation and organization, food preparation and cooking according to recipe and appearance expectations.
Additional duties include:
– Maintaining appropriate inventory levels
– Rotating as necessary
– Properly preparing work station according to pictures and recipes
– Accurately preparing food to appropriate temperature
– Maintaining fryer levels with test strips in a quick, neat, orderly fashion
– Changing fryer shortening as required by management
– Participant will also assist with cleaning of the following equipment, among other things: refrigerator, fryer, griddle, oven, freezer, food warmers, soda fountain machine, ice cream machine and more.
Ride Operator : Ride operator duties include but are not limited to ensuring the safety and guest experience while operating rides and attractions.
Additional duties include:
– Opening and closing designated rides and attractions with accuracy.
– Remaining guest focued by speaking clearly when giving safety instructions or initiating small talk.
– Maintaining clean pathways, rest rooms and baby bungalows.
– Sweeping, stocking when necessary.
– Assisting with gardening, lawn and grounds care.
– Assisting with trash/cardboard run at the end of each shift.
– General cleaning and other duties may be assigned by supervisor.
Position
Food and Beverage/Cook (7 M/F) 🟢 ว่าง 1 ตำแหน่ง
Ride Operator (9 M/F) 🟢 ว่าง 5 ตำแหน่ง
Glen, NH
Location
Rate
Food and Beverage/Cook $14.00 per hour
Ride Operator $14.00 per hour
Hours
32-40 hours per week
Start Date
15 May 2024 – 10 Jun 2024
End Date
15 Aug 2024 – 7 Sep 2024
English level
Intermediate – Advance
Housing
$125 per person, payroll deducted every 2 weeks
Deposit Amount $150
**Participant will live in an onsite motel room with other participants. Each room has a full bathroom, a mini-fridge, microwave and a TV. Participant is responsible for maintaining their room and keeping it clean throughout their stay. Occasional unit inspections will be announced in advance. Host Employer will provide free breakfast and dinner. Laundry facilities available onsite.
Transportation to work
Walk to work
** งานนี้ไม่ต้องชำระค่า Premium Job ใดๆทั้งสิ้นนะคะ และข้อมูลของงานดังกล่าว นายจ้างหรือองค์กรแลกเปลี่ยน USA อาจมีการเปลี่ยนแปลงได้ในภายหลัง โดยขึ้นอยู่กับปัจจัยในด้านธุรกิจของนายจ้างนะคะ โดยบริษัทฯ ไม่สามารถควบคุมการเปลี่ยนแปลงใดๆได้ค่ะ หากมีการเปลี่ยนแปลงใดๆเกิดขึ้นทางพี่ทีมงานจะรีบแจ้งข้อมูลอัพเดตให้ทันทีค่ะ 🙂 S
Related Jobs