Walmart Stores, Inc MYRTLE BEACH , SC
MYRTLE BEACH , SC
Job Description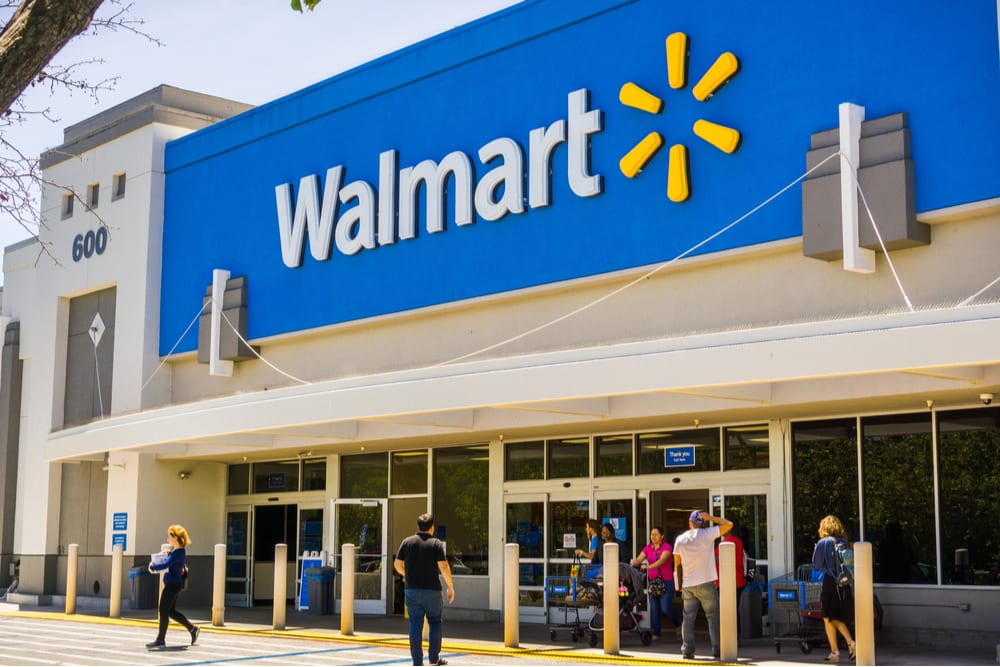 Stocker : Maintain inventory accuracy for the facility. Maintain the area of responsibility. Receive and
stock merchandise throughout the facility and organize and maintain the backroom by
following company safety, cleaning, and operating procedures; preparing, handling,
packaging, labeling, and storing food to meet safety and compliance guidelines; operating
and sanitizing food-related equipment. Additional duties include setting up displays;
receiving, sorting, staging, and delivering merchandise. Complies with company policies,
procedures, and standards of ethics and integrity by implementing related action plans;
Completes work assignments and priorities in a timely manner.
Job prerequisites
Must be able to work at a fast pace, and meet deadlines. Must be in good physical condition
and able to lift at least 40lbs, stand for an extended amount of time and perform all duties
with no restrictions. Must be customer/member-centered and have the ability to serve the
Customer/Member whole showing care and concern. Good communication skills require.
Must have the ability to asks questions in order to understand customer/member needs and
uses policies and information in order to exceed customer/member expectations. Finds and
uses the right resources (people, products, tools) at the right time in order to resolve
customer/member requests. Make Effective Choices – Uses policies, procedures, and/or
guides to make good choices. Uses data and facts in order to make day-to-day decisions
and involves others as needed. Recognizes what might be a problem and informs those who
can correct it. The ideal candidate will exhibit the following: Plans for and Improve Work –
Accepts responsibility and meets expectations for own work. Identifies steps needed in order
to carry out work as required. Shares Information – Listens to others and asks questions to
learn about what is needed. Communicates the right information to associates and leaders
when they need it. Communicates in a respectful and professional manner.
Get Results – Makes sure work is done correctly. Works on top priorities first. Makes a
consistent effort to get results. Meets deadlines. Takes action in order to solve problems so
work can be completed in a timely and cooperative manner.
Position
Stocker (6-10 M/F)
Job location
Seabord Street – 2712
N Kings Hwy – 643
North Myrtle Beach – 5087
Rate
$11.00 per hour
Hours
32-40 hours per week
Start Date
1 Mar 2022 – 15 Mar 2022
End Date
1 Jun 2022 – 15 Jun 2022
English level
Intermediate
Housing
$150.00/week( Walmart Housing – Fountainbleu Inn Must Arrange Own)
** Deposit amount 100.00-300.00 Required upon arrival. Contact the housing for specific details on terms and conditions
pertaining to the deposit
Transportation to work
Walking, biking and public transportation is main source of transportation. Transportation
depends on the distance of the housing that is provided. The student will receive detailed
housing information 4-8 a week prior to their arrival in the USA
** งานนี้ไม่ต้องชำระค่า Premium Job ใดๆทั้งสิ้นนะคะ ในการตอบรับน้องๆเข้าทำงานจะขึ้นอยู่กับคุณสมบัติของน้องๆในแต่ละบุคคล โดยนายจ้าง / องค์กรแลกเปลี่ยนจะเป็นผู้พิจารณาเรซูเม่หรือการสัมภาษณ์ทาง Online กับน้องๆตามตารางสัมภาษณ์ของนายจ้าง หรือองค์กรในแต่ละงานค่ะ 🙂
Related Jobs