(เต็มแล้วจ้า) Williamsburg Inn
Willamsburg, VA
Job Description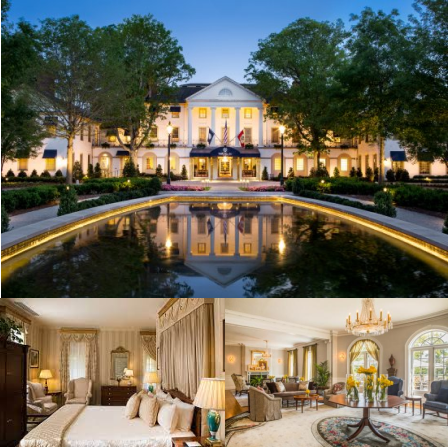 Cocktail Servers: Speaking with customers, taking drink and food orders, making recommendations, processing payments, and ensuring that customers' needs are met and they have an excellent time.
Pool Bartender: Serving guest needs by providing exceptional knowledge of spirits and mixed drinks as well as methods of preparation. Properly and accurately close guest checks.
Pool Server: Maintaining cleanliness of the pool and surrounding areas including all trash and towel pickup. Will complete all opening duties assigned including setting up cabanas, tables, and server stations. Must greet all guests and provide food, beverage, and towel service throughout the day.
Server Assistant: Preparing and refilling beverages, assisting servers with processing payments, removing trash, and sanitizing restaurant menus. 
Housekeeping Attendant: Keep facilities and common areas clean and maintained. Vacuum, sweep, and mop floors. Clean and stock restrooms. Clean up spills with appropriate equipment. Notify managers of necessary repairs. Collect and dispose of trash. Assist guests when necessary. Keep linen room stocked. Properly clean upholstered furniture.
Public Space Attendant: Cleaning of public restrooms, corridors, lobby areas and other public spaces in the hotel.
Position
Cocktail Servers   (2 M/F) **Over 21
Pool Bartender  (2 M/F) **Over 21
Pool Server  (3 M/F) **Over 21
Server Assistant  (3 M/F)
Housekeeping Attendants  (2 M/F)
Public Space Attendant  (2 M/F)
Location
Willamsburg, VA
Rate
Cocktail Servers  $8.75+tips
Pool Bartender  $10.11+tips
Pool Server  $8.75+tips
Server Assistant  $9.46+tips
Housekeeping Attendants  $16.00
Public Space Attendant  $16.00
Hours
32-40 hours per week
Start Date
15 May – 10 Jun
End Date
15 Aug – 7 Sep
English level
Intermediate – Advanced
Housing
$110 USD per week (Quality Inn)
Transportation to work
–
** งานนี้ไม่ต้องชำระค่า Premium Job ใดๆทั้งสิ้นนะคะ ในการตอบรับน้องๆเข้าทำงานจะขึ้นอยู่กับคุณสมบัติของน้องๆในแต่ละบุคคล โดยนายจ้าง / องค์กรแลกเปลี่ยนจะเป็นผู้พิจารณาเรซูเม่หรือการสัมภาษณ์ทาง Online กับน้องๆตามตารางสัมภาษณ์ของนายจ้าง หรือองค์กรในแต่ละงานค่ะ 🙂
Related Jobs