Williamsburg Inn
Willamsburg, VA
Job Description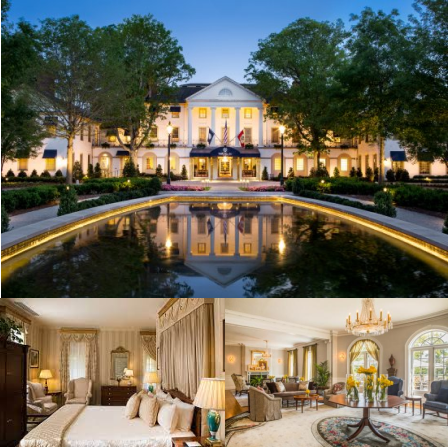 Housekeeper : Keep facilities and common areas clean and maintained. Vacuum, sweep, and mop floors.
Clean and stock restrooms. Clean up spills with appropriate equipment. Notify managers of necessary repairs.
Collect and dispose of trash. Assist guests when necessary. Keep linen room stocked. Properly clean upholstered furniture.
Houseman : A hotel houseman is the male equivalent of a female maid, both of whom are also known as butlers and housekeepers. The role typically involves a range of activities related to ensuring a hotel is kept clean, sanitized and well-stocked with amenities. In-house training is typically provided for such roles, though previous experience in a janitorial or cleaning role can be an asset when seeking this type of employment.
Server : A restaurant server takes orders, answers questions about the menu and food, sells the restaurant's food and drinks, takes payment, communicates orders with the kitchen staff, seats customers, and helps with customer service and cleaning. Also known as a waiter or waitress.
Public Service Bartenders : Bartenders, or Mixologists, mix and serve alcoholic beverages based on customer requests. Their duties include verifying the identification and age of customers, preparing and serving alcoholic beverages, accepting payment from customers, cleaning glasses and bar utensils and balancing cash receipts to record sales
Position
Housekeeper (2 M/F)
Houseman (2 M/F)
Server (5 M/F)
Public Service Bartenders (2 M/F)
Location
Willamsburg, VA
Rate
Housekeeper 12.55 USD
Houseman 12.55 USD
Server 7.69 + Tip USD
Public Service Bartenders 8.61 + Tip USD
Hours
32-40 hours per week
Start Date
10 Mar 2022 – 16 Apr 2022
End Date
15 Jun 2022 – 7 July 2022
English level
Intermediate – Advanced
Housing
85 USD per week (Quality Inn)
Transportation to work
–
** งานนี้ไม่ต้องชำระค่า Premium Job ใดๆทั้งสิ้นนะคะ ในการตอบรับน้องๆเข้าทำงานจะขึ้นอยู่กับคุณสมบัติของน้องๆในแต่ละบุคคล โดยนายจ้าง / องค์กรแลกเปลี่ยนจะเป็นผู้พิจารณาเรซูเม่หรือการสัมภาษณ์ทาง Online กับน้องๆตามตารางสัมภาษณ์ของนายจ้าง หรือองค์กรในแต่ละงานค่ะ 🙂
Related Jobs