(เต็มแล้วจ้า) YMCA of the Rockies – Snow Mountain Ranch
Granby , CO Resort & Conference
Job Description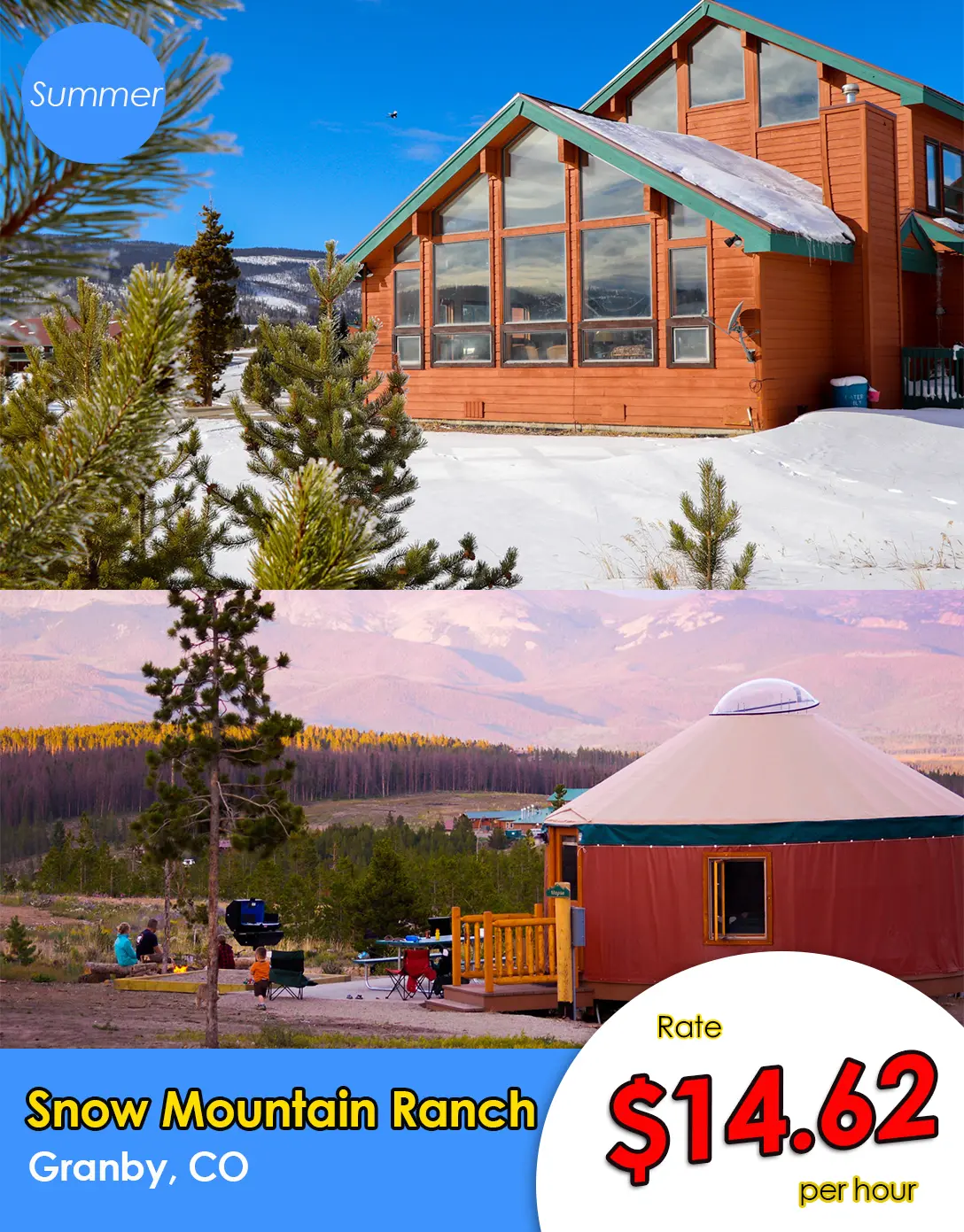 Camp Chief Ouray Kitchen Staff : A Food Service Worker is responsible for providing guests with a positive dining experience. Employees rotate daily through a variety of specific duties as described below.
The essential functions of the Food Service Worker position include:
• Assisting with meal preparation for YMCA guests
• Serving meals
• Washing dishes
• Cleaning kitchen and dining rooms
• Keeping meal service lines clean and fully stocked with food and supplies (plates, cups, etc.)
• Cleaning restrooms, including toilets
Other Functions / Requirements:
• Check and sell meal guest tickets at the "check stand"
• Operate cash register and balance cash box
• All other duties as assigned
* Participants will be assigned to handle and serve pork products.
* Participants will be using cleaning chemicals.
* Participants must be able to lift up to 35 pounds.
* Food service workers also are usually involved in customer service to some extent and may also perform some cashier duties. Therefore, participants must have good English communication skills, excellent customer service skills, good math skills, and should be familiar with U.S. currency.
* During employment, participants are expected to meet certain standards of performance and conduct themselves as explained in the seasonal handbook.
Note: This job description is not intended to be an exhaustive list of all duties, responsibilities, or qualifications associated with the job.
Position
Camp Chief Ouray Kitchen Staff (2 M/F)
Location
Granby, CO
Rate
$14.62 per hour.
Hours
32-40 hours per week
Start Date
15 May 2024 – 15 Jun 2024
End Date
15 Aug 2024 – 7 Sep 2024
English level
Upper Intermediate – Advanced
Housing
$160 per person, per week (includes 3 meals per day) On-site
Deposit Amount $0
**Participants will live in dormitory-type accommodations. The dormitory is co-ed, but each room will be gender specific. The dormitory has bedroom furniture, linens, and internet. There is a shared common area in the building which has a TV, microwave, and refrigerator. There is a telephone which can be used only with a phone card. The participants must provide a phone card. The Human Resources department offers staff activities. Please see the Room and Board agreement at the back of this job offer for additional details. Weekly $160 payroll deduction covers rent, 3 meals per day (7 days per week), access to laundry facilities, and all utilities including internet. Cooking appliances are not allowed in the dorm rooms (e.g. hot plate, electric fryer, coffee maker, crock-pot, electric kettle, microwave, etc). Non-roommate visitors are not allowed in dorm rooms between 11 p.m – 7 a.m. No alcohol or drugs are allowed in the housing or anywhere on the YMCA property. Any participants caught in possession of alcohol or drugs will lose their job. YMCA of the Rockies will conduct drug and alcohol testing for 1. Reasonable suspicion, 2. On the job injury, 3. YMCA vehicle accident, and 4. Random testing.
Transportation to work
Walk
** งานนี้ไม่ต้องชำระค่า Premium Job ใดๆทั้งสิ้นนะคะ และข้อมูลของงานดังกล่าว นายจ้างหรือองค์กรแลกเปลี่ยน USA อาจมีการเปลี่ยนแปลงได้ในภายหลัง โดยขึ้นอยู่กับปัจจัยในด้านธุรกิจของนายจ้างนะคะ โดยบริษัทฯ ไม่สามารถควบคุมการเปลี่ยนแปลงใดๆได้ค่ะ หากมีการเปลี่ยนแปลงใดๆเกิดขึ้นทางพี่ทีมงานจะรีบแจ้งข้อมูลอัพเดตให้ทันทีค่ะ 🙂 S
Related Jobs