🆕 Yogi Bear's Jellystone Tower Park
Campground Lodi , CA
Job Description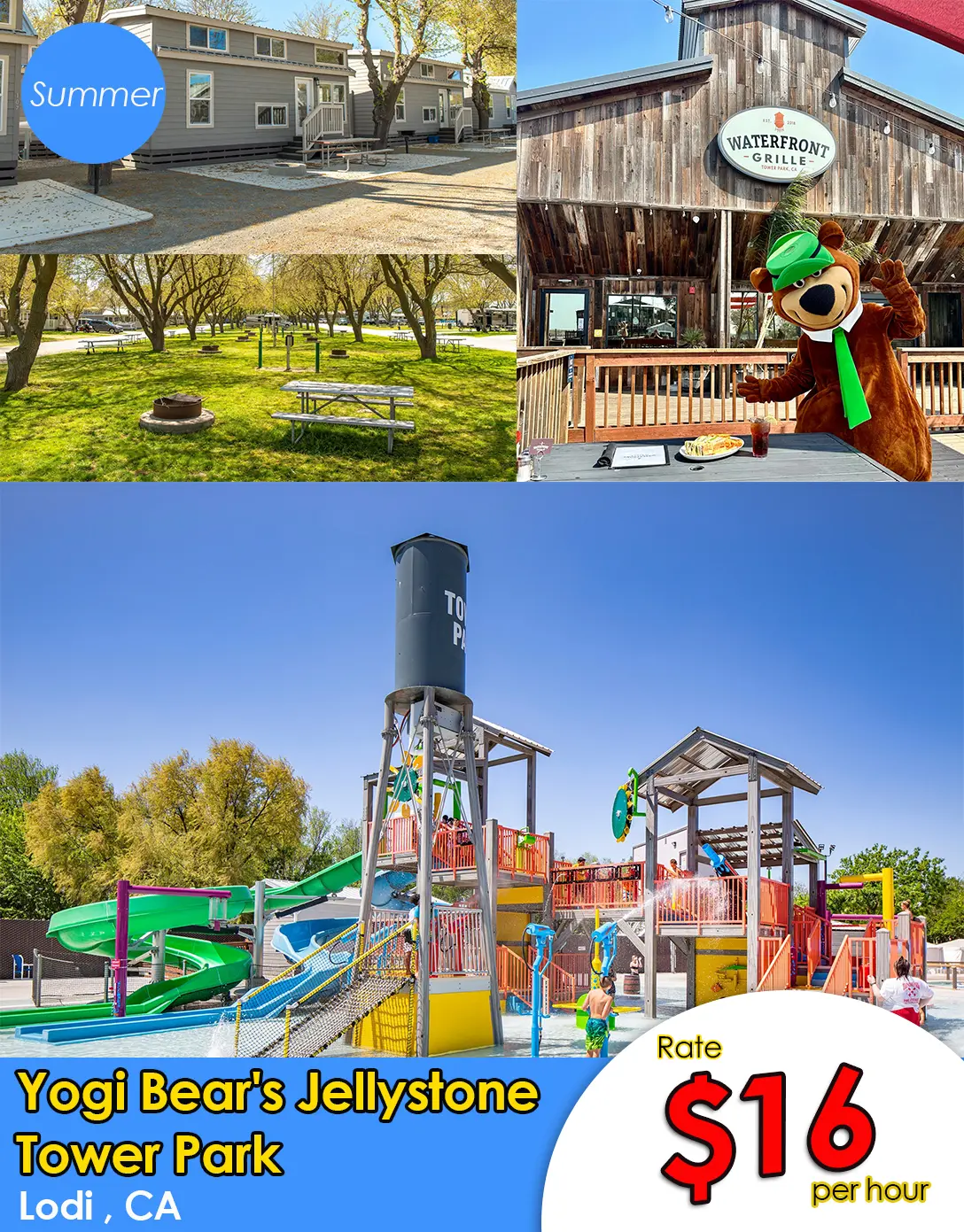 Camp Team Members :You may be working in Food Service, Housekeeping, Pool Attendants, Recreation, or Camp Store.
Your employer will decide which position is best suited for you during your employer interview. Must be flexible and willing to accept the position being offered. This location caters to the family crowd and we have high standards to ensure the comfort and enjoyment of our guests. Every employee must be friendly, helpful, approachable, and confident to give their best and have outstanding customer service skills.
Food Service will include helping take orders, preparing food and or drinks in a timely manner, and delivering the food to the customer. You will be responsible to handle American currency and credit card transactions.
Housekeeping you will be helping to clean cabins or other housing our guests stay in. You must clean the rooms, restock any linens or bathroom items as necessary, and clean the bathrooms including the showers toilets, sinks, mirrors, etc. Clean the floor of the unit, dust, and straighten items leaving the guest's personal items alone without moving them. Must be honest and trustworthy.
Pool Attendants will help guests with towels, cabana reservations, and perhaps poolside food selections.
Recreation Attendants will help organize events for the guests and ensure things are running smoothly. Perhaps lead a contest or help with the prizes. Must be knowledgeable about all
campground activities and answer any questions presented about what guests can do. Camp Store Attendants will help customers with their selections in the grocery or souvenir shops. Must be friendly, and helpful and help keep the shelves clean and tidy. Restocking items as needed. Will handle the cash register and need to know American currency and how to handle credit card transactions.
Position
Camp Team Members (1 M)
Location
Lodi , CA
Rate
$16.00 per hour
Hours
32-40 hours per week
Start Date
21 May 2024 – 23 May 2024
End Date
3 Sep 2024 – 7 Sep 2024
English level
Upper Intermediate – Advanced
Housing
$100.00 per Month (Employer)
Deposit amount : $100.00 (Upon arrival)
Transportation to work
Participants will be able to walk, bike or get a ride from employer
** งานนี้ไม่ต้องชำระค่า Premium Job ใดๆทั้งสิ้นนะคะ และข้อมูลของงานดังกล่าว นายจ้างหรือองค์กรแลกเปลี่ยน USA อาจมีการเปลี่ยนแปลงได้ในภายหลัง โดยขึ้นอยู่กับปัจจัยในด้านธุรกิจของนายจ้างนะคะ โดยบริษัทฯ ไม่สามารถควบคุมการเปลี่ยนแปลงใดๆได้ค่ะ หากมีการเปลี่ยนแปลงใดๆเกิดขึ้นทางพี่ทีมงานจะรีบแจ้งข้อมูลอัพเดตให้ทันทีค่ะ 🙂 C
Related Jobs