🆕 Landshark
Atlantic City, NJ
Job Description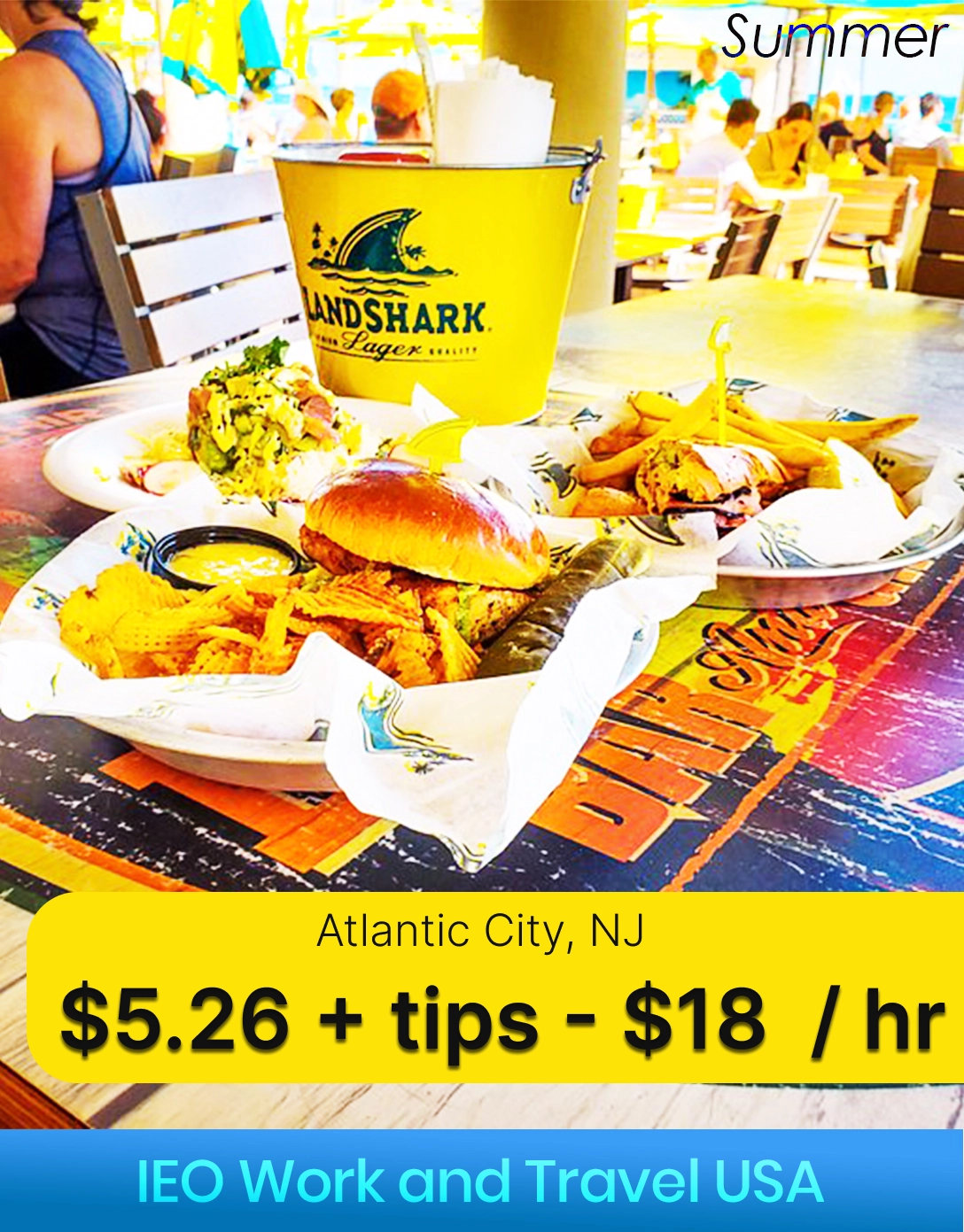 Busser : Washing utensils and dishes and making sure they are stored appropriately. Sorting, storing and distributing ingredients. Washing, peeling, chopping, cutting and cooking foodstuffs and helping to prepare salads and desserts. … Cleaning the food preparation equipment, floors and other kitchen tools or areas
Dishwasher : Dishwashers are responsible for ensuring the cleanliness and sanitization of dishes, tableware, glassware, pots, pans, and utensils through manual and machine cleaning methods. Additionally, dishwashers are expected to keep the dishwarshing area clean and safe.
Hostess  : Welcome guests to the venue Provide accurate wait times and monitor waiting lists Manage reservations Escort customers to assigned dining or bar areas Provide menus and announce Waiter/Waitress's name Greet customers upon their departure Coordinate with wait staff about available seating options Maintain a clean reception area Cater to guests who require extra attention (e.g. children, elderly) Answer incoming calls and address customers' queries Assist wait staff as needed
Line Cook : Assisting with stocking and setting up the kitchen stations Preparing food including cleaning and cutting the ingredients and cooking main dishes, desserts, appetizers and snacks Plating prepared foods based on senior chef's guidance Working with servers to ensure that orders are completed according to request and on time Washing and cleaning the kitchen and cooking utensils and storing the equipment at the end of shifts Ensuring that the kitchen operation procedures and hygiene meet food safety standards and regulations
Server  : A restaurant server takes orders, answers questions about the menu and food, sells the restaurant's food and drinks, takes payment, communicates orders with the kitchen staff, seats customers, and helps with customer service and cleaning. Also known as a waiter or waitress.
Prep : Prep cooks work for food establishments under the supervision of the head chef. Their duties revolve around assisting the head chef in preparing food by chopping and washing vegetables and meats and arranging salads, breads, sauces and dressings.
Barback  : A barback is a bar's equivalent to a busser. Their role is to ensure that the bartender has everything they need during service to keep everything running smoothly: clean glasses, enough garnishes, liquor, beer and spirits, ice cubes, etc. … Most bartenders work as a barback before moving up the ladder
Position
Busser (2 M/F)
Dishwasher (1 M/F)
Hostess (1 M/F) ❌ (เต็มแล้วจ้า)
Line Cook (1 M/F) ❌ (เต็มแล้วจ้า)
Server  (6 M/F) ❌ (เต็มแล้วจ้า)
Prep (2 M/F) ❌ (เต็มแล้วจ้า)
Barback  (2 M/F)
Location
Atlantic City, NJ
Rate
Busser $5.26 + tips
Dishwasher $15.00
Hostess $15.00
Line Cook $18.00
Server $5.26 + tips
Prep $16.00
Barback $5.26 + tips
Hours
32-40 hours per week
Start Date
7 May – 26 Jun
End Date
20 Aug – 4 Sep
English level
Intermediate
Housing
(Must Arrange Own)
Transportation to work
Students can walk or ride a bike.
** งานนี้ไม่ต้องชำระค่า Premium Job ใดๆทั้งสิ้นนะคะ และข้อมูลของงานดังกล่าว นายจ้างหรือองค์กรแลกเปลี่ยน USA อาจมีการเปลี่ยนแปลงได้ในภายหลัง โดยขึ้นอยู่กับปัจจัยในด้านธุรกิจของนายจ้างนะคะ โดยบริษัทฯ ไม่สามารถควบคุมการเปลี่ยนแปลงใดๆได้ค่ะ หากมีการเปลี่ยนแปลงใดๆเกิดขึ้นทางพี่ทีมงานจะรีบแจ้งข้อมูลอัพเดตให้ทันทีค่ะ 🙂 W
Related Jobs